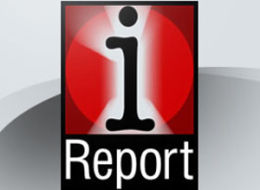 It seems the rosier the apples, the closer one must look.
Consider this story about iReport, a poster child of mainstream media's dalliance with citizen journalism. 
CNN's iReport citizen journalism site was vandalized again last night with a false report claiming that AT&T CEO Randall Stephenson was "found dead in his multimillion dollar beachfront mansion" after a coke binge with "male dancers everywhere."
It's likely the work of 4chan message board goons, upset over a report that AT&T was blocking the site for its broadband customers. . . .
[The false story] highlights the risk of high-profile news organizations like CNN running citizen journalism sites.
More here.
So what got those apples bad? Was it the boorishness of a big corporation? Regardless , can citizen journalism always expect succor in a marketplace of ideas? Or is there need for a regulator within? These questions may, in themselves, contain the vandals' unintended lessons.